We are so used to doing things following a set structure and process but now more than ever, it's time to move the attention beyond that. To really think outside the box with a user-centric approach. When it comes to travel today, the way people research and plan their trip is continuously changing, as is the way they experience things and engage in-destination, to how they behave when they leave. The most important thing today is not ticking all the boxes, it is about how useful, enjoyable, relatable, memorable... people will find their experience.
Contrary to its name, Design Thinking isn't just for designers. Design Thinking is a mindset that helps you improve the current experience of people you serve: your users, and can also be referred to as 'human centred design'. Once you start ideating in this way, who knows what you may come up with!
Don't worry, it's not as daunting as it sounds! One of the most widely used methodologies that harness the core skills to encourage agility is Design Thinking - a creative and highly collaborative process used to visualise ideas, identify challenges, craft solutions and ultimately drive growth, and it's actually a very fun exercise once you get going.
Traditionally, brainstorming would take place around a whiteboard or A1 paper in a conference room with your team. MURAL has taken that to another level, facilitating real-time collaboration within a digital workspace, worldwide! As avid users of MURAL ourselves, we champion the use of design-thinking in our everyday work, from digital workshops to consulting and problem-solving with destinations across the globe. We also used it extensively in our first ever edition of the #DTTT Academy 2019, and from the feedback and pitches at the end, we can confirm that it really does open your mind to a new way of thinking resulting in some really fantastic, achievable ideas. 
We caught up with the MURAL team at their offices in San Francisco to find out more about this incredible platform and how they continue to pioneer Remote Design Thinking.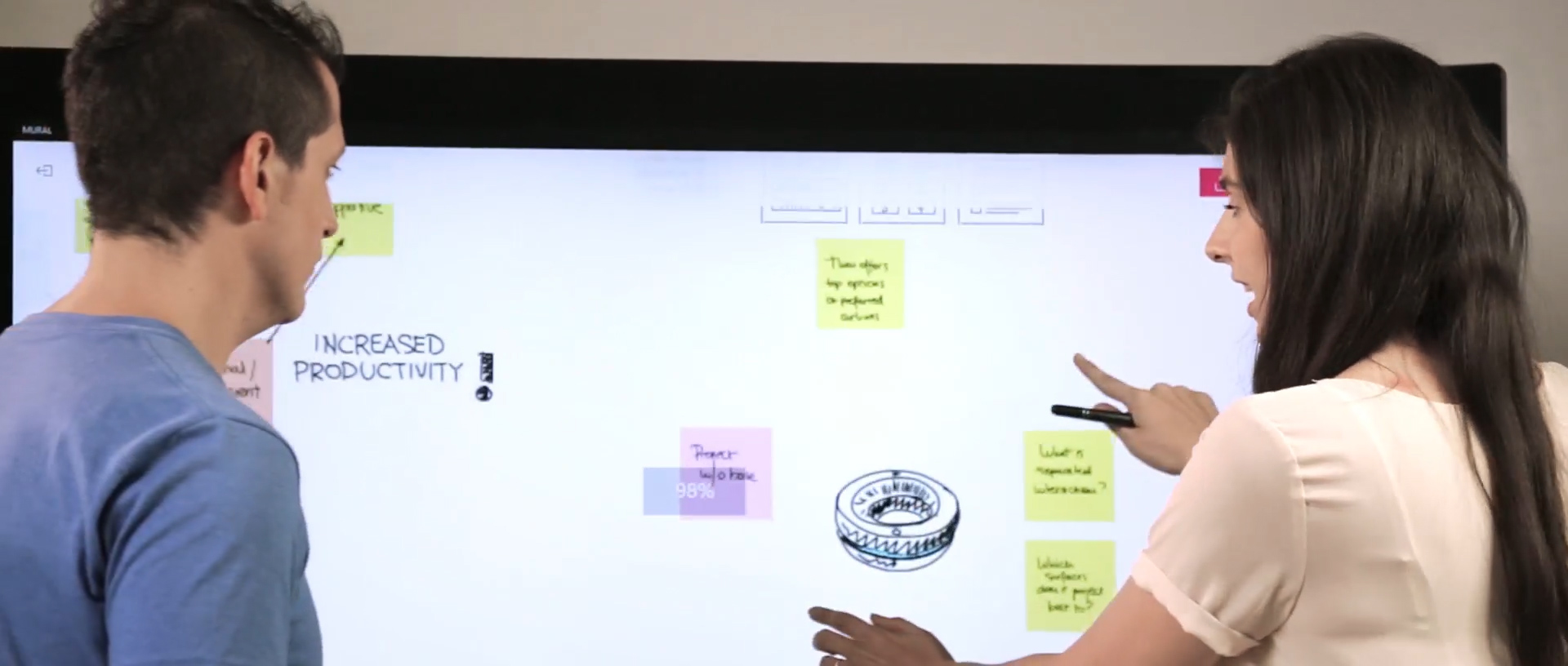 MURAL are huge advocates of embracing remote work and creativity, and encourages businesses to invest in yourselves and team to understand and innovate your product from within - understanding your core customer needs, problems, challenges and solutions. 
MURAL enables teams to develop these skills in a comfortable environment (wherever they choose to be) and the nature of the digital workspace also empowers people to actively share their ideas whereas a more conventional setting could potentially hold back open creativity. 
Aaron Richman from MURAL explains the 3 key elements involved in design thinking; 
Empathising - This relates to identifying your customer persona in order to fully understand everything about what they want, need, care about, what their challenges are, what they want to see in your destination etc. 

Defining problem sets - After putting yourself in your customers' shoes and empathising with their wants and needs, the next step is using that understanding to identify key problems throughout the journey.

Ideating - Once the main problems have been identified, the team ideates around the problem, brainstorming solutions, identifying relevant trends and finally establishing ways to implement these findings.
You can watch the full case study with the MURAL team here.