Last year we visited St Gallen in Switzerland, and had the pleasure of speaking to Dr. Pietro Beritelli, Associate Professor and Senior Lecturer of Management with a special focus on Tourism at the University of St. Gallen. In addition to that, Dr. Beritelli works at the Institute for Systemic Management and Public Governance as part of the research team on tourism and transport, specialising in destination management with a keen understanding and emphasis on tourism flows. 
We were particularly interested in Dr. Beritelli's work on the St. Gallen Model for Destination Management (SGDM), which he helped construct, develop and implement, and kindly explained it to us alongside how DMOs can effectively use the model.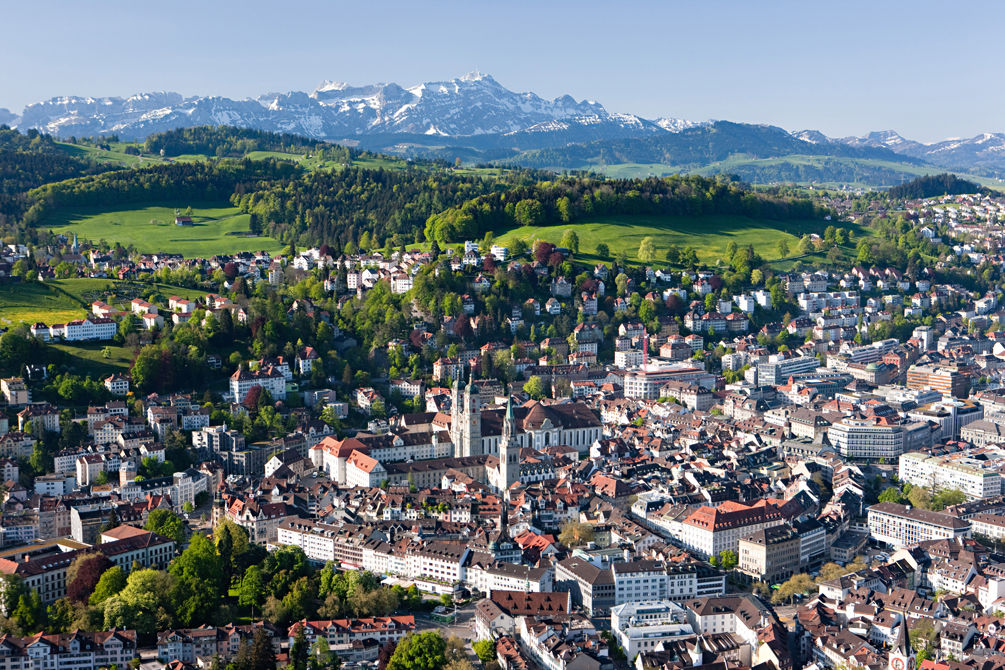 The Model
The St. Gallen Model for Destination Management is a discipline that combines understanding and managing of all the challenges and complexities found in the travel industry, from transportation to consumer decision-making. The SGDM involves managing, tracking and predicting tourism behaviour in the travel and tourism industry, observing how a variety of tourists move as visitor flows. 
This is known as, Strategic visitor flows (SVF). SVFs are used as the foundation of analysis and for planning, and the SGDM simply connects these flows to supply and demand networks, while explaining the social forces controlling and influencing tourists' behaviours. Fundamentally, the purpose is to understand the principles of travel and how they are seen from the demand side, understanding how it constantly evolves and changes, and what the impacts are on the supply side in terms of social, economic and environmental. It is increasingly important for DMOs to collaborate with partners and enterprises throughout the travel and tourism space, to ultimately provide better services to the visitor.
This is a really great time to highlight a destination model like this where in the current climate, the sustainability of travel is so pressing, and we are seeing more and more destinations demonstrating the importance of destination-wide collaboration and understanding visitor flows. You can also see how the SGDM was successfully implemented in both the Italian regions of Dolomiti Paganella and Val Di Sole in the full case study, who worked together to embrace the transformation process.
It's also a fantastic example of how applied research can be used to help DMOs find achievable solutions for industry challenges through insights and practical experience. For example, the SGDM uses technology such as GPS tracking which can be downloaded in the form of an app. DMOs are able to plot the movement of tourists onto maps, using points and lines depicting how they move. The advantage is that there is no need to manage a whole area, with a sole focus on the tourist areas. Here, the SGDM aided the DMO in helping it manage where the key problems were located, and how to adapt its strategy in response to this data.
The approach of the model follows a series of six steps:
Identify visitor flows and define, create and outline strategic visitor flows (SVF).
Discuss the variable geometry by overlapping these SVFs and assess their portfolios.
Analyse the supply and demand networks and reconstruct these networks' main drivers.
Describe the management and marketing processes for each SVF and

delegate

tasks to assist these.
Arrange strategies and actions with organisations and delegate resources with those most suited.
Update SVFs, alongside the marketing and management processes and resources, and finalise destination learning and decision-making processes.
For more on the SGDM approach and our key takeaways from the full case study, check it out here. Not a member? Find out more about what's included in our Membership or contact one of our team members who will be happy to walk you through what's included.